So all the boxes are unpacked (well, the ones in basement don't count) and I'm starting to get the decorating itch. I cannot commit to any paint colors yet, so I thought I'd do a small project to keep myself busy for a few days. I've been trying really hard to get better at meal planning so I knew I wanted a menu board somewhere in the kitchen. If it's fun and crafty, maybe I'll be better at doing it weekly, right? I got my inspiration from
Whipper Berry.
So here's my final product. It's kinda hidden in the back corner by the laundry room off the kitchen. But I figured it would be a good place to start a project just in case something went wrong.
Step 1: gather your supplies
of an old frame, spray paint, chalkboard paint, vinyl decals (optional as you could just write the letters with chalk), 2 nails, and chalk
Step 2: take said old frame and dismantle all the pieces.
Lightly sand the frame to prep for paint.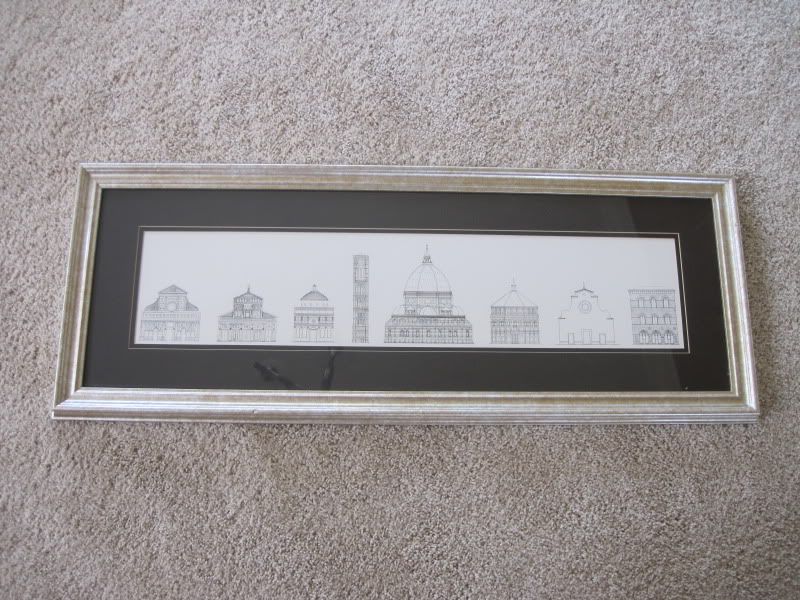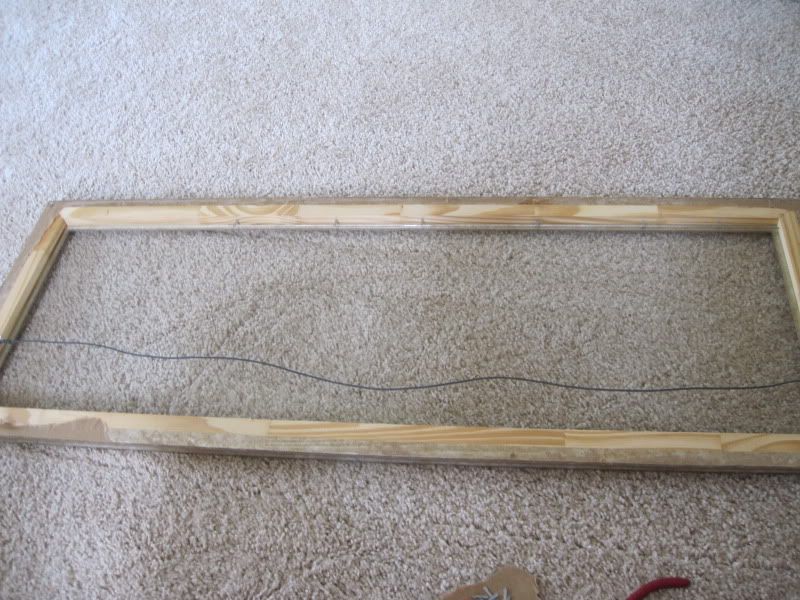 Step 3: on a not too hot or windy day, spray paint your frame.
Because my frame had a silver crackle thing going on, it took my 4 good coats to get it pretty evened out.
Step 4: figure out where you want your menu board.
I traced a light line around the inside of the frame right onto the wall. These were my guide lines for where to tape off my rectangle. I just taped an inch wider than the inside of the frame. That way, I knew there'd be no wall color showing does that make sense? Here, I did a little mock up for you below.
Step 5: paint the taped off area with your chalkboard paint. I just used a paintbrush because I was too lazy to dig through our painting supply box in the garage to find a paint tray, roller, etc. I did 3 coats to be sure everything was good and covered. I tried to wait 24 hours between each coat. Then peel off your painters tape!
Step 6: Apply your vinyl.
I used my Silhouette machine to make the "Menu" and the letters of the week. But you could paint these with a stencil. Or not do them at all and just use chalk to write it.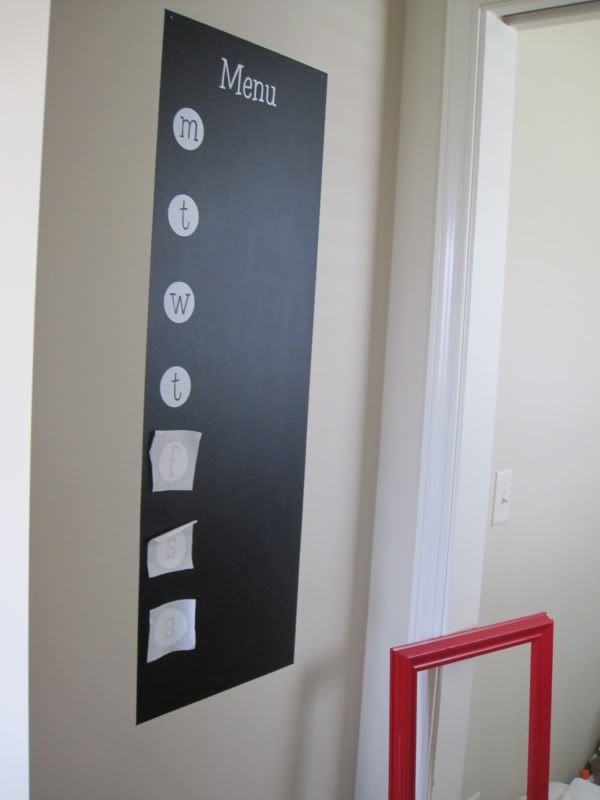 Step 7: On many sites with chalkboard ideas, it's recommended to "season" your chalkboard. To do that, you just take a piece of chalk, lay it on the side, and color the entire surface of the board. Then I just wiped it clean with a damp cloth.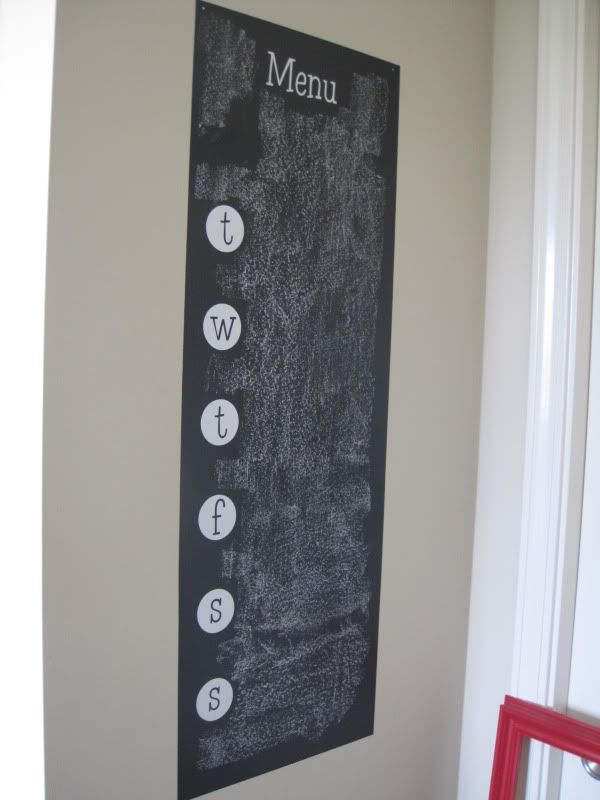 Step 8:
I hung the frame using two small nails as close to the corners as I could get. And then wrote my first week's menu!